Department of Medical Education and Research
PGMI has its own Department of Medical Education (DME) structured according to WHO standards. It is the only public sector institute with a fellow of the FAIMER (Foundation for Advancement of International Medical Education & Research Institute). 
Department of Medical Education and Research is responsible for decisions regarding medical and dental education, including the design and delivery of clinical bedside programs, evaluation, and monitoring of different postgraduate programs.
Medical education worldwide has expanded beyond discipline-based curriculum, large classroom teaching, and, annual assessment. Major changes in medical education now focus on integrated competency-based curricula, student-centered learning, continuous assessment, and feedback.
The aim of the Department of Medical Education and Research is to promote best practices in medical education encompassed by ethical and professional values.
The goal is to develop a center of scholarship by training the faculty for an outcome-based, integrated, spiral, curriculum.
The broader responsibilities include
Management and technical support of all academic activities.
Designing and strategic planning for improving medical education and research.
Monitoring of all academic programs.
Evaluation of all academic programs
Promoting and aligning research in accordance with local and international standards.
Providing opportunities for Continuing Medical Education.
CME / CDE Hours Awarding Institute
Recognition PGMI for CME / CDE awarding institute by Pakistan Medical & Dental Council (PM&DC).
Apart from KMU, PGMI is the only other teaching institution in Khyber Pakhtunkhwa recognized by PM&DC for awarding CME/CDE training and certificate.
Faculty members of PGMI do not only provide CME/CDE training in PGMI but also visit other cities to provide CME at their home institutes.
DME is helping PGMI with CME/CPD activities. DME organizes workshops and symposia for PGRs and faculty in order to improve their communication skills, ethics, professionalism and other soft skills. DME is not only training PGRs and faculty of its own institution but also other postgraduate medical institutions of the province by conducting regular workshops for them.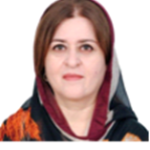 Prof. Dr. Naila Irum Hadi
Department of Medical Education, Research & Publication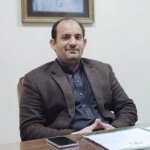 Department of Medical Education, Research & Publication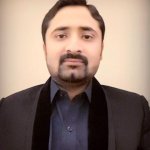 Department of Medical Education, Research & Publication