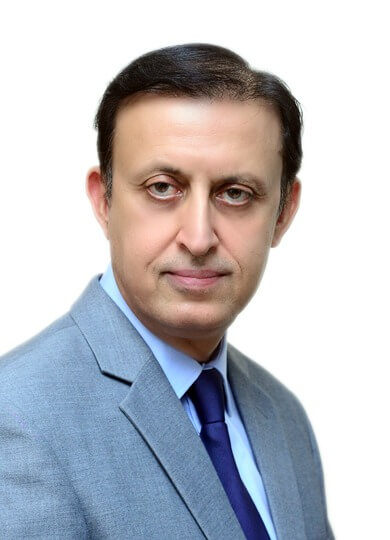 Keeping in view the enhanced specialized health care, needs of the province and the severe shortage of specialists to meet those needs, the Government of Khyber Pakhtunkhwa decided to establish a separate and independent Postgraduate Medical Institute at Lady Reading Hospital
Peshawar in 1984 with the objectives to prepare and train doctors through a center of excellence enabling them to offer the highest quality of tertiary health care services to the community and to promote medical education & research in all fields of medicine.
The staff of Postgraduate Medical Institute (PGMI) accepted this challenging task with firm determination and total commitment. Despite major obstacles including lack of adequate infrastructure, manpower and equipment, the staff and students of Postgraduate Medical Institute worked extremely hard and converted the dream of postgraduate qualification in the province into a reality. The institute now stands recognized as a premier teaching and training institute by PMC/PMDC/PM&DC, College of Physicians & Surgeon of Pakistan, Khyber Medical University Peshawar and the Royal Colleges of UK and Ireland. The institute celebrated its 35 years of existence in 2019.
The CEO and staff of Postgraduate Medical Institute can rightly claim that the institute has not only served the health needs of the province as major Human Resource Development (HRD) center, but has also succeeded in introducing a culture of research among faculty as well as postgraduate students. The research is regularly published in the Journal of Postgraduate Medical Institute (JPMI) and in many other national and international medical journals. PGMI has Institutional Review & Ethical Board named "IREB", the only ethical committee in Khyber Pukhtunkhwa which is registered with Office of Human Research Protection (OHRP) USA.
PGMI has its own Department of Medical Education (DME) structured according to WHO standards. It is the only public sector institute which has fellow of the FAIMER (Foundation for Advancement of International Medical Education & Research Institute). The JPMI is one of the best journals in the country recognized by Pakistan Medical Commission (PMC/PMDC) (erstwhile PM&DC) registered with Higher Education Commission (HEC) in category X and the 2nd best journal of Pakistan as declared by South Asian Cochrane Network. The supervisors conduct mock exams in the shape of TOACs & OSCEs. The trainees are assessed and evaluated with feedback.
We hope and pray that in the coming years, we will witness further major successful strides towards achieving the goals of postgraduate medical education.
The revision and updating of this important document was made possible because of the long hours and dedicated work of all staff members. I would like to thank them all for their time, devotion and hard work.